You know our mission is to seek out the best plants around the world, check their compatibility with each other and finally turn them into wonders so that you have nothing to do except pamper your hair. !
Real nugget Green, our new hair butter is a vegetable concentrate with more than 15 plants such as: curry, rosemary, cactus, nettle, papaya, hemp, green coffee ... which combine to pamper the hair ♥ ️

The best butters and vegetable oils complete this hair chameleon which complements the rest of the Kaylabé hair range wonderfully.
Our challengers noticed a smoothing effect especially for our nappies which have these famous little knots at the tips.
This cocktail contains plants known to taking care of the lengths, thickening the hair fiber and all kinds of things but the best people who talk about it are the customers who have been testing it since last year.
Discover their opinions here
- Apply your butter to hair moistened by the tea for best results then style as usual.


- Apply before proceeding with your protective hairstyle (braids, additions, weaving) and during styling.

- Use this wonders on your ends to revitalize them and fight against small knots.
Its flagship ingredients are:
An association of green plants : curry, rosemary, cactus, nettle, papaya, hemp, green coffee ...
A combination of butters and oils : Mango, shea, coconut, avocado, castor ...
Secret ingredients and a lot of love
Duration: 6 months - 100 ml
---
Green sweetness with plants
What Our Clients Say
09/14/2021
Melissa M.

Canada
A real softness for the hair
This hair cream is my favorite. I like to make it that she doesn't smell the candy and her smell is light. I think the texture and smell have changed a bit but its usefulness remains the same. My hair is asking for more
08/04/2021
Lerine T.

Canada
A real little one
A great discovery, a gentle blend of freshness and nature for our hair
05/24/2021
Anta E.

France
05/07/2021
Married to.

Canada
Green sweetness, what is magic !!
This balm is excellent so excellent that it is at the top of my list. I, who have frizzy hair, love to apply it, the magic happens immediately: relaxed hair, endless curls and softness ... I melt so much it is excellent. And then it is not greasy but then not at all. The wait was worth it !! Wait !! To associate with the pink sorbet and see the effect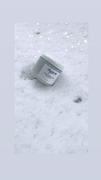 05/03/2021
Aurore

Canada
A sweetness ❤️
Are you in favor of the slightest effort for your hair ...? All you need is a little water and a nice nugget of this treasure and watch the magic work Your hair is soft and disentangles just with your fingers .. a pure wonder ☺️
04/29/2021
Sandra T.

Canada
I am amazed !!!
Initially the green sorbet was for my daughter who had requested it. Before buying it bahh I read its properties and now I learn that it untangles these little knots that we have at the end of the tips. I say to myself, I'll try one day. The day in question has arrived !!! I undo my braids and I zap in the evening and green after I tell myself that I had nothing to lose by trying I spray a little tea on the tips I take a little bit of the green sorbet and here it works. I am conquered by another product signed Kaylabé